ICBC 5G Smart Bank
2021-04-27 16:48 VIEW : 45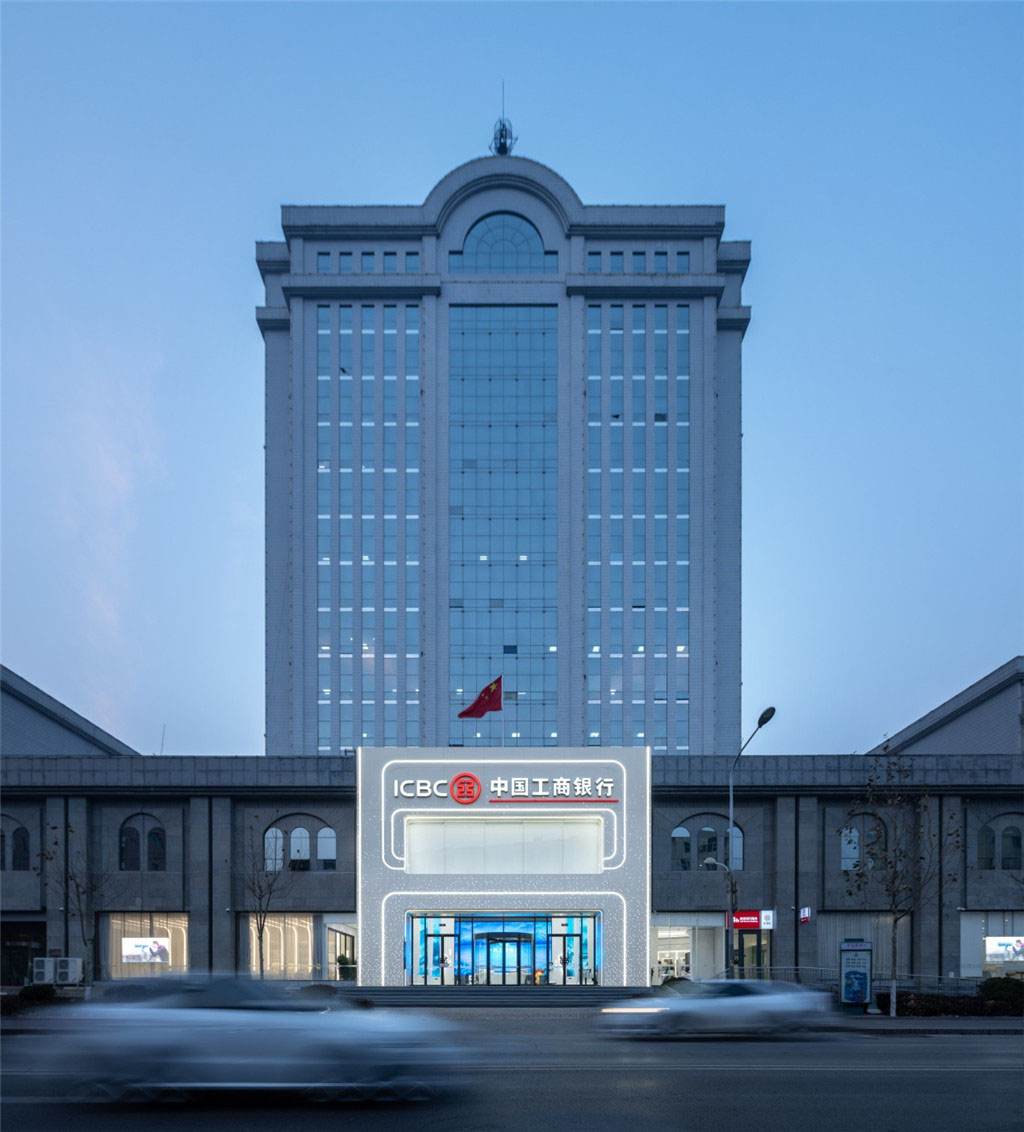 With 5G, big data, Internet of Things, and artificial intelligence entering our lives, the era of universal wisdom has come. ICBC plans to deploy 18 5G smart banks in 16 cities across the country.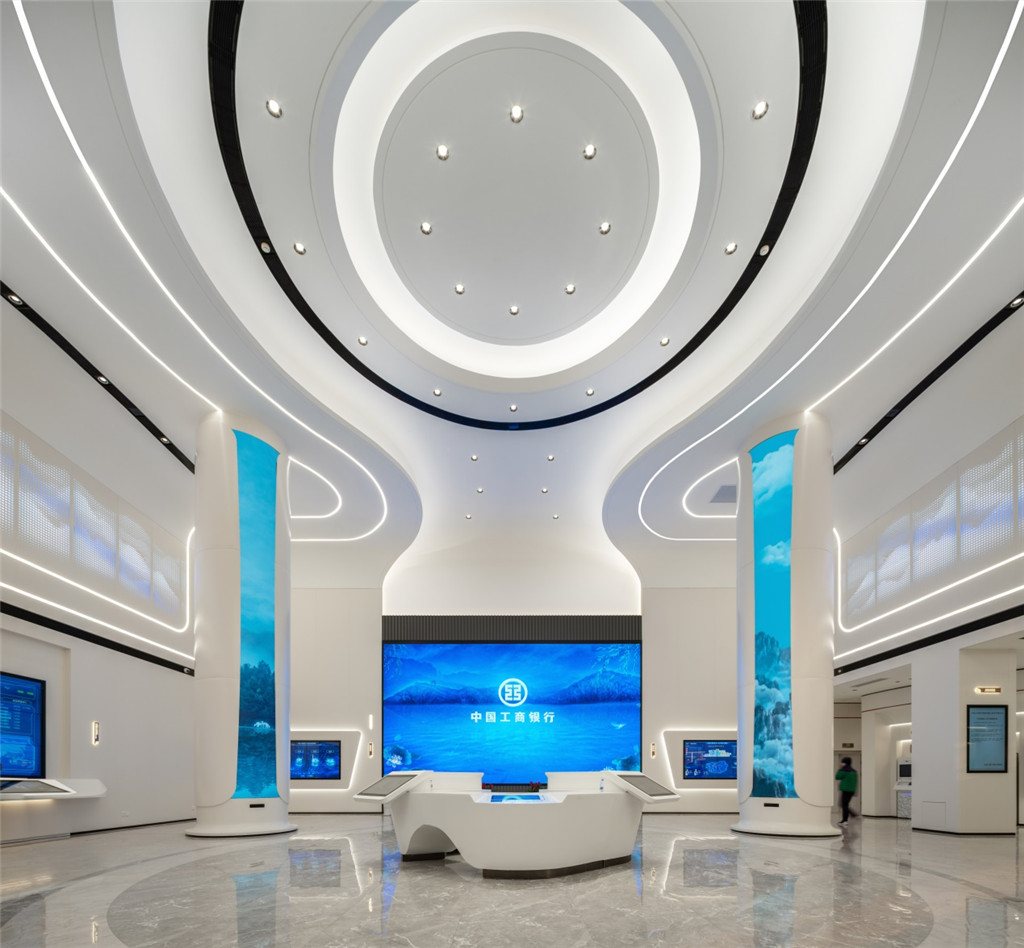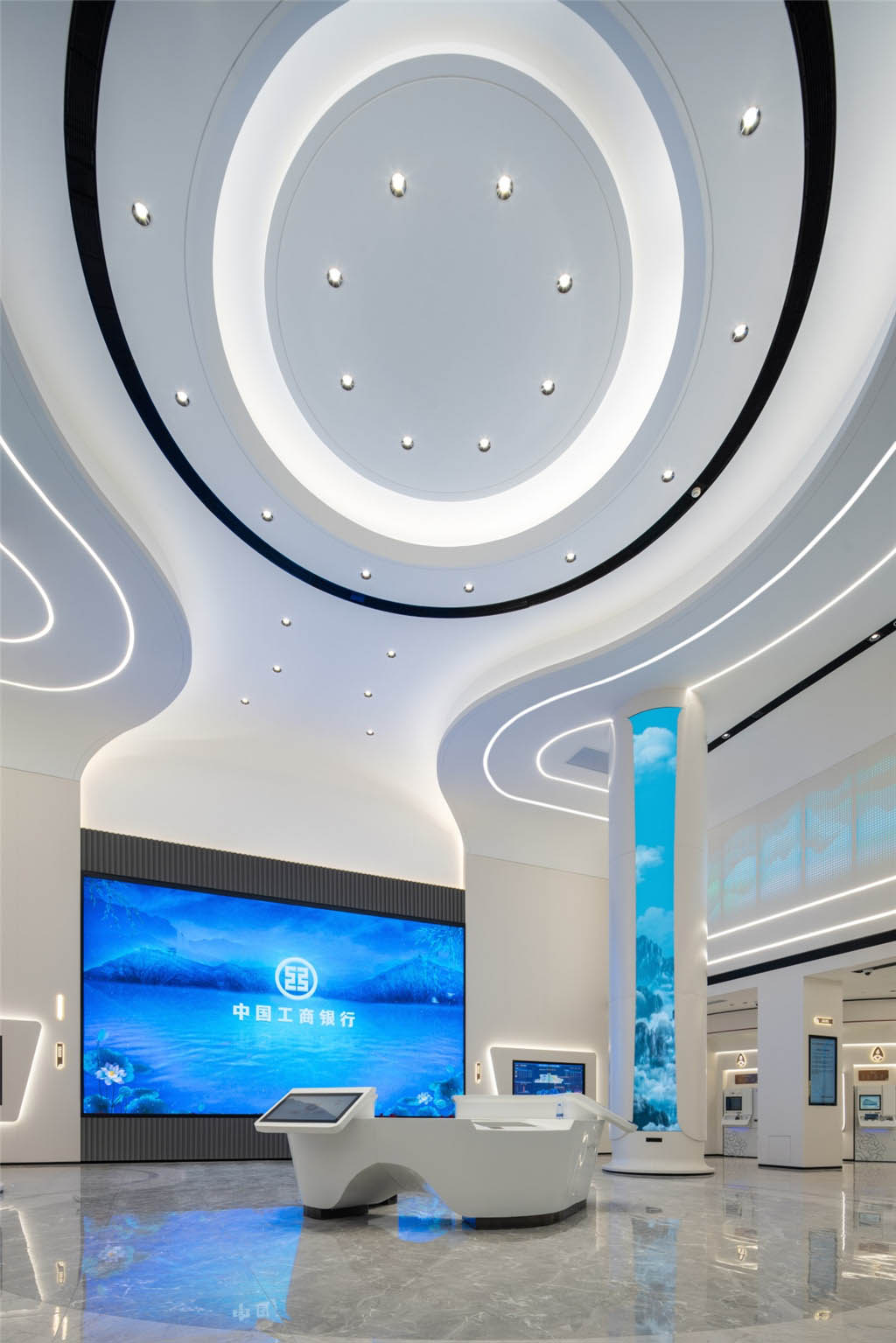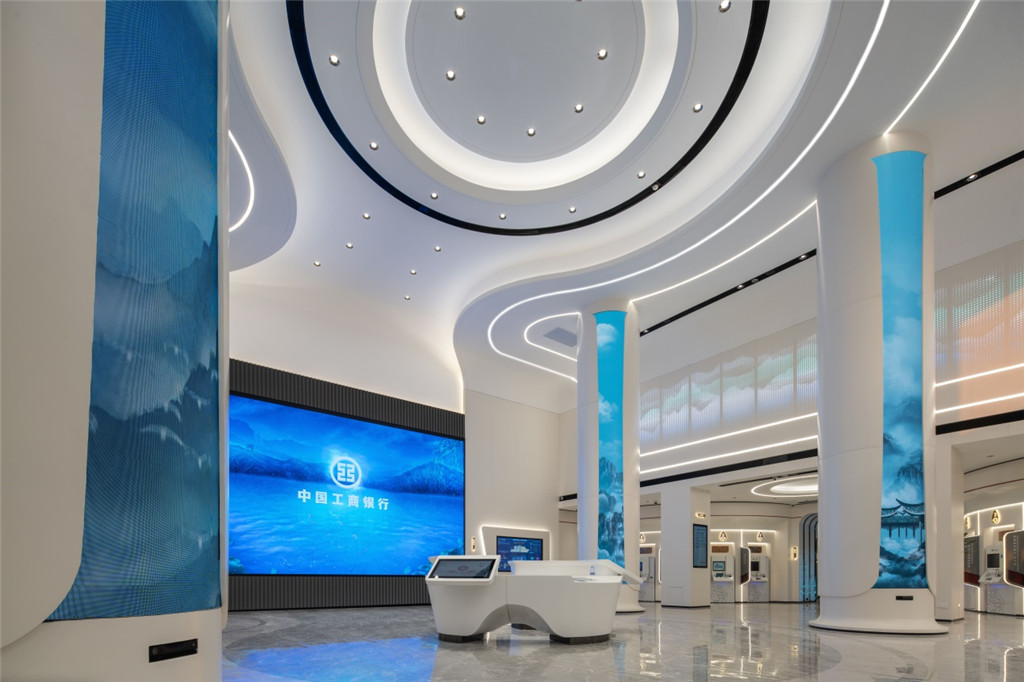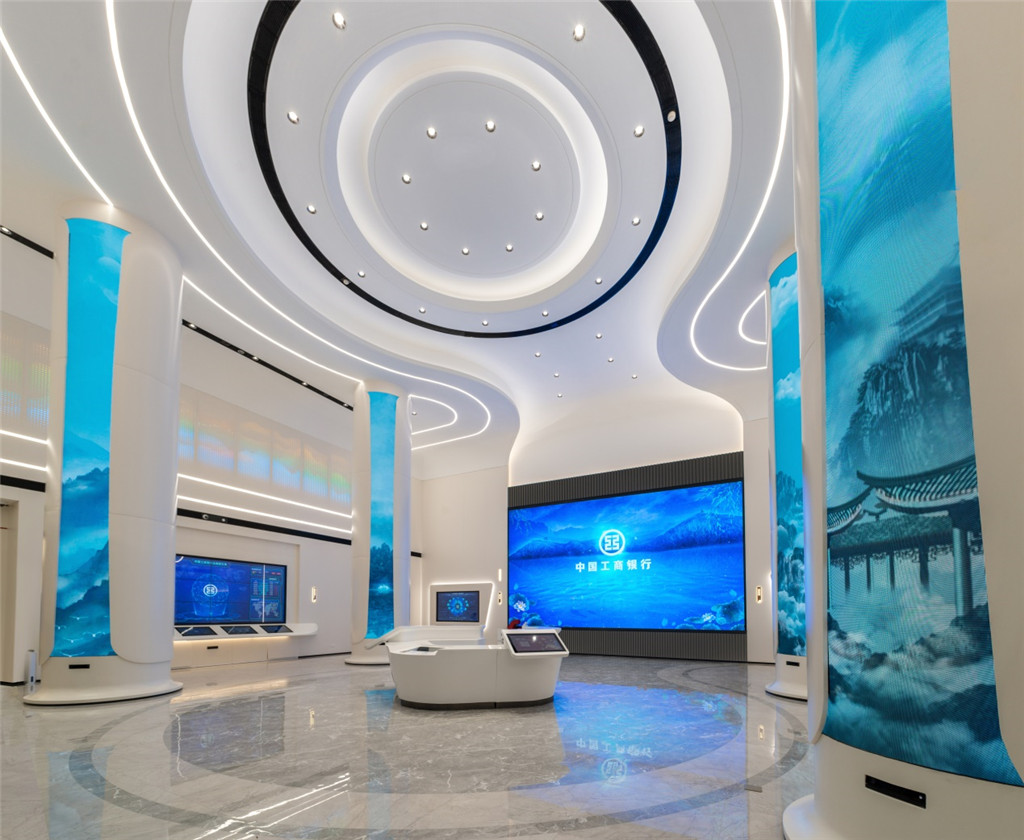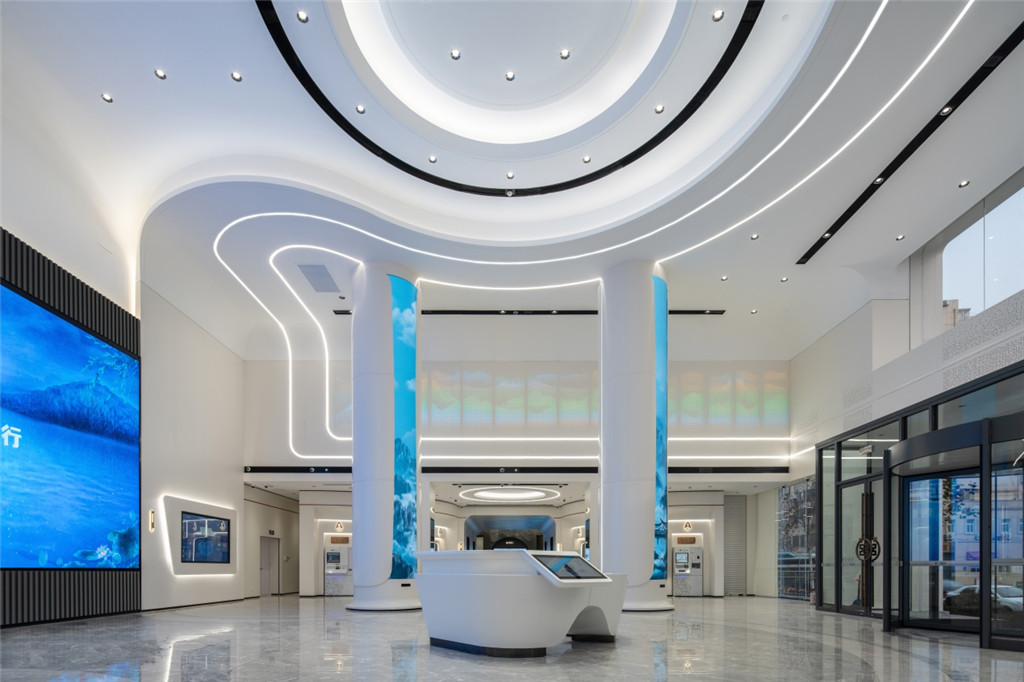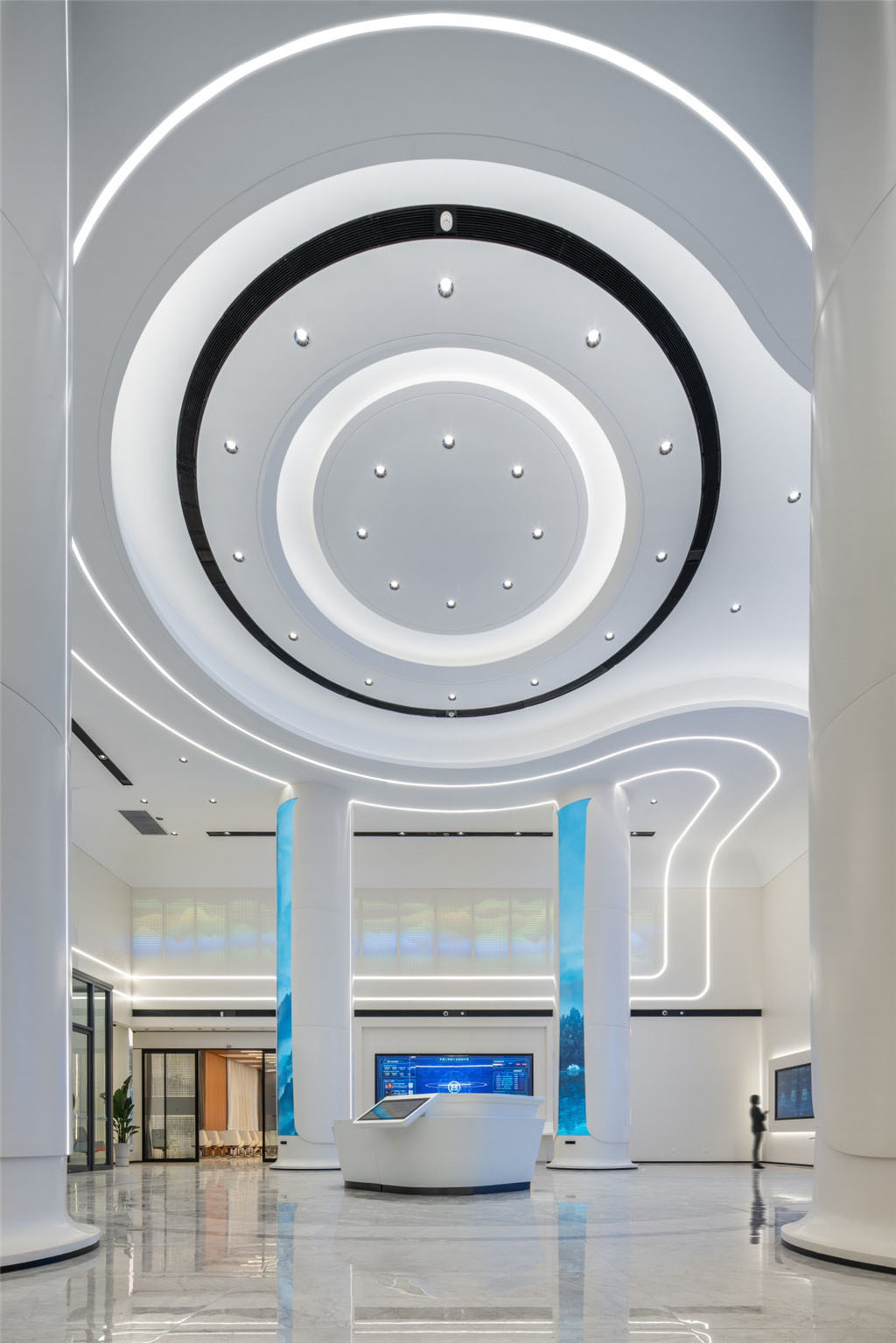 Different from traditional bank branches in the past, relying on new technologies such as 5G technology, artificial intelligence, holographic projection, VR/AR, big data, etc., the new ICBC 5G Smart Bank allows customers to scan their faces and drink a cup of coffee according to their needs and preferences. Or you can get an art portrait of yourself in an art gallery. The four LED columns in the hall use screen displays to realize virtual welcome, motion interaction, radar interaction, information release, etc. All of these make ICBC 5G smart banking more interesting,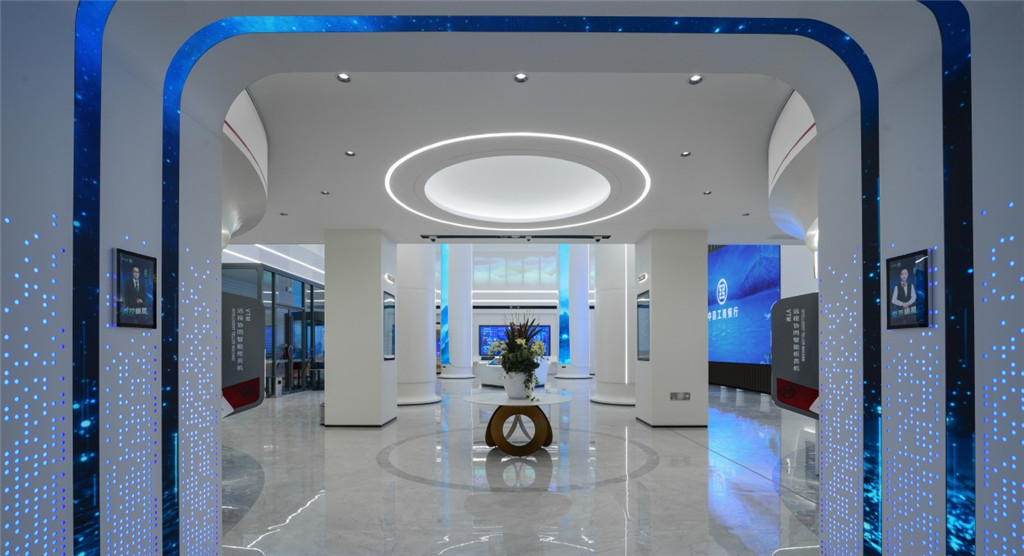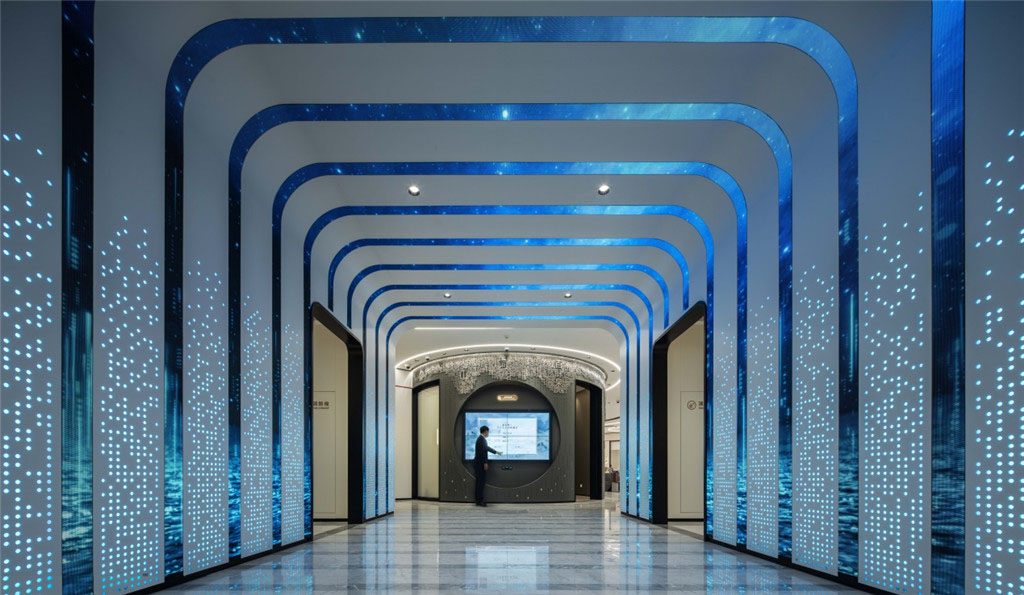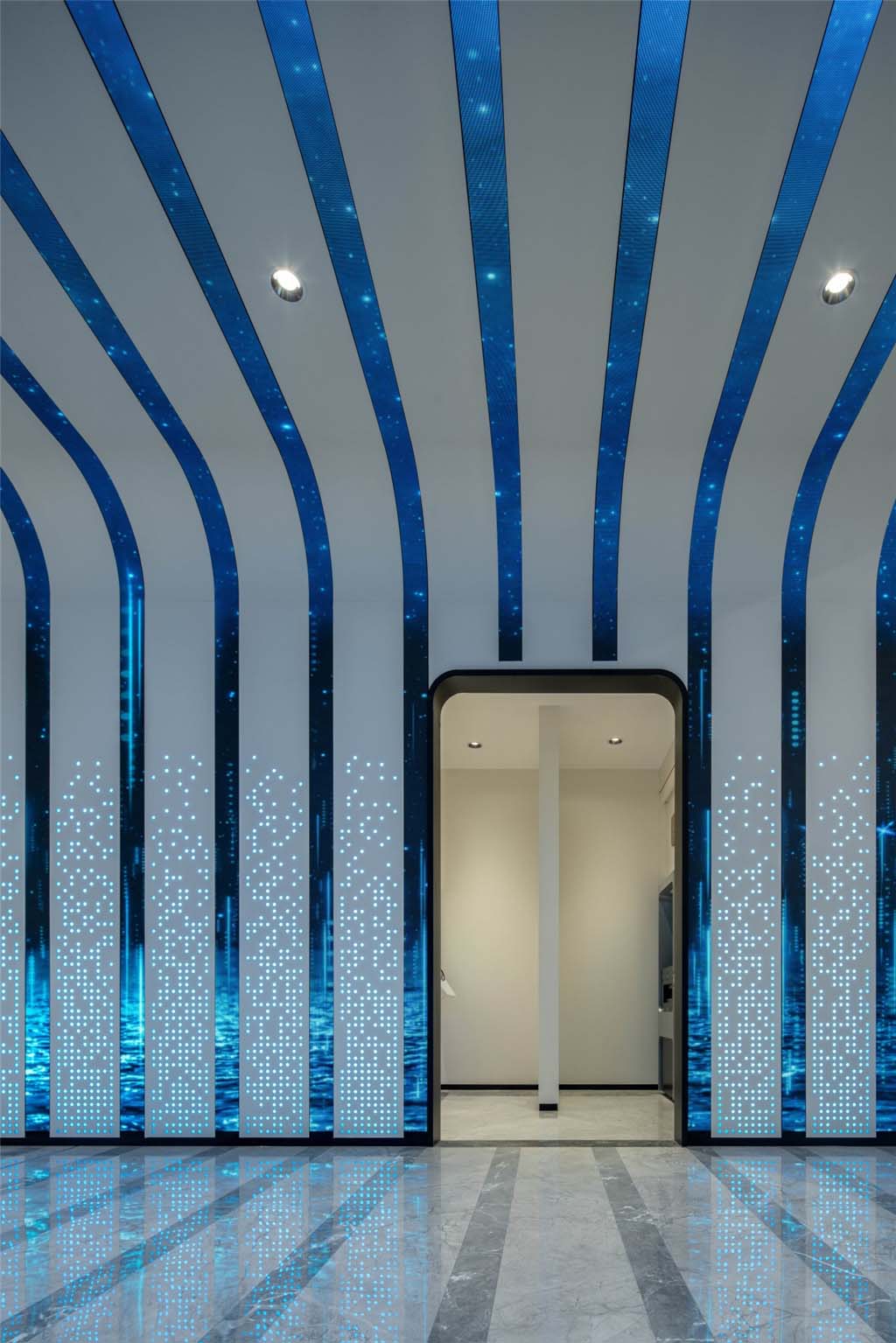 In terms of design, ICBC 5G Smart Bank attaches great importance to the emotional experience of customers. The walls and columns of the reception hall are all made of a large area of ​​white Decobond® to create a sense of future, streamlined light strips The concept of time is conveyed, and the corridor area uses the perforated Decobond® intersecting with the blue LED. The blue light passes through the hole-shaped matrix arranged in the design to create a strong sense of digital technology.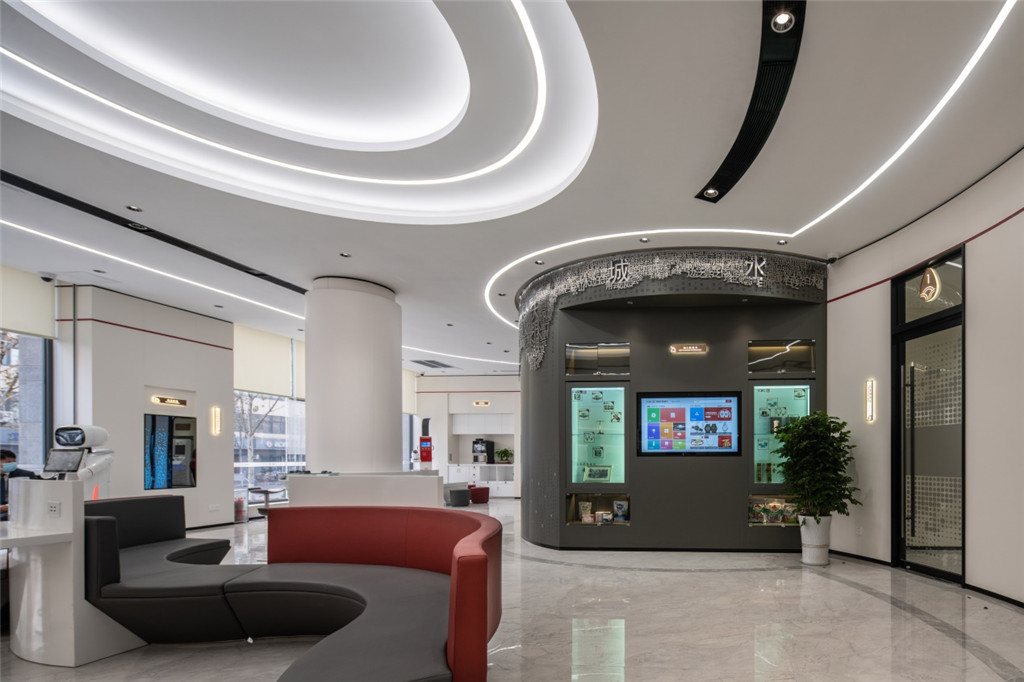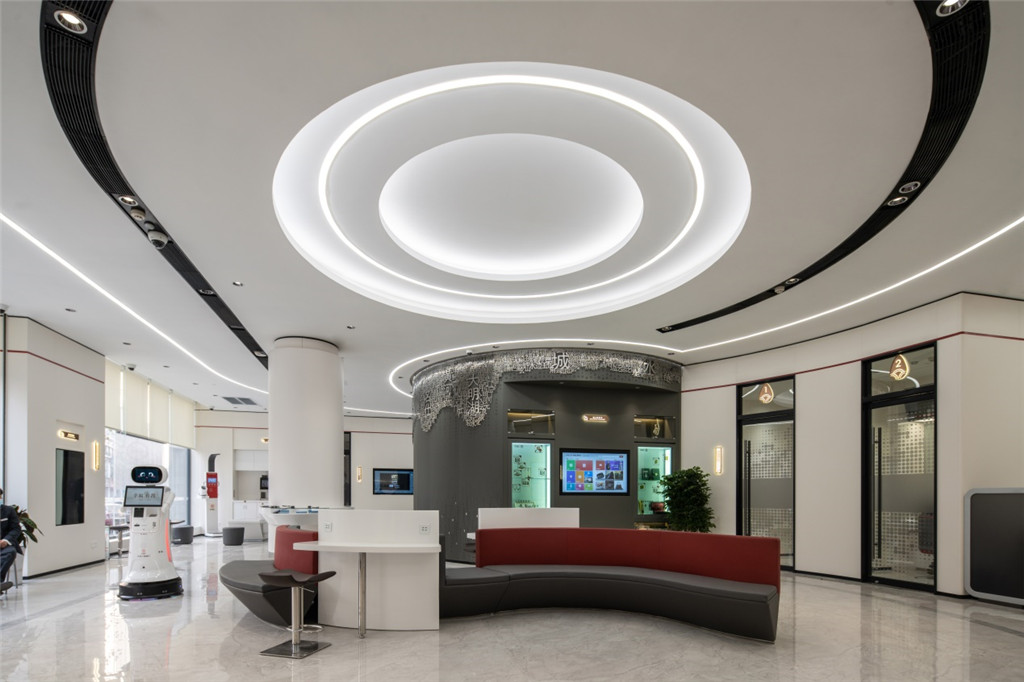 Project:ICBC 5G Smart Bank
Product:Decobond®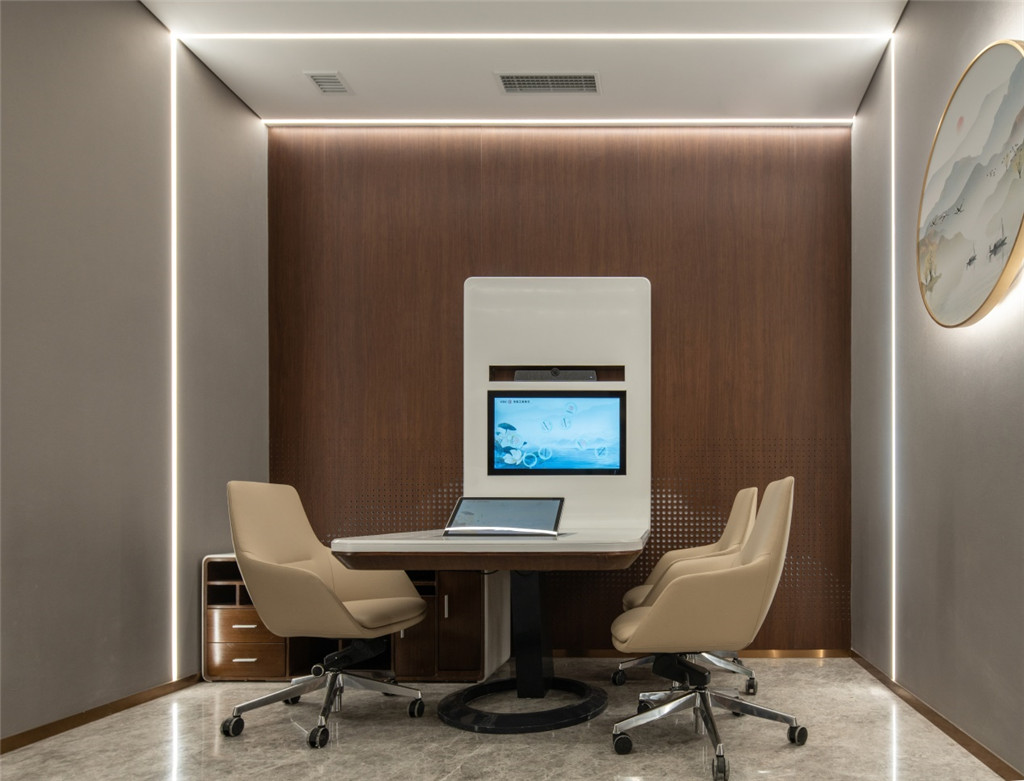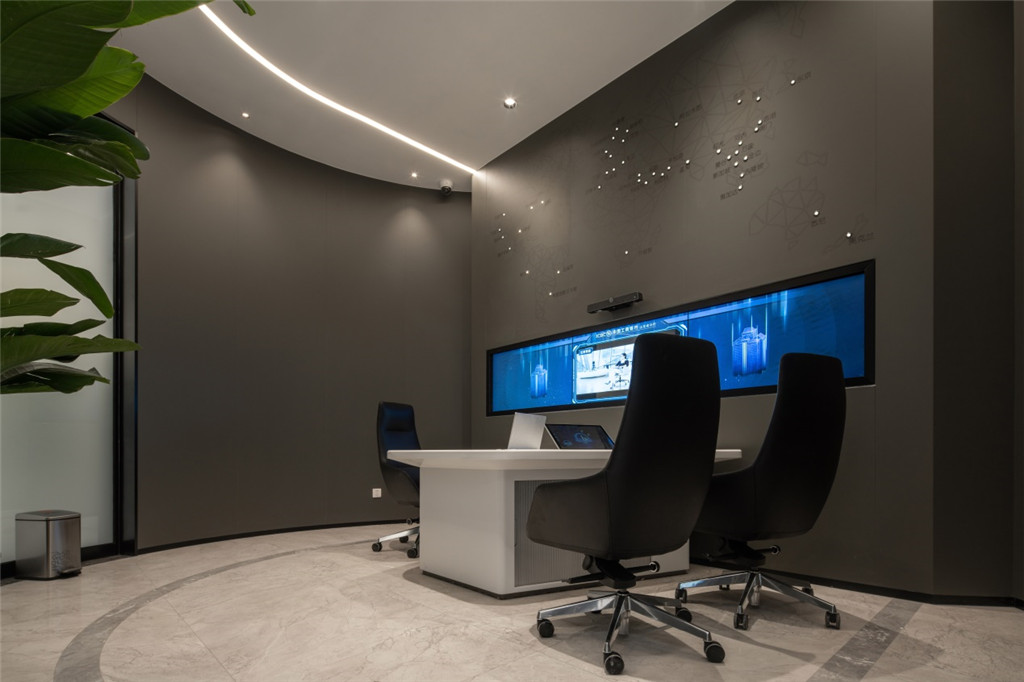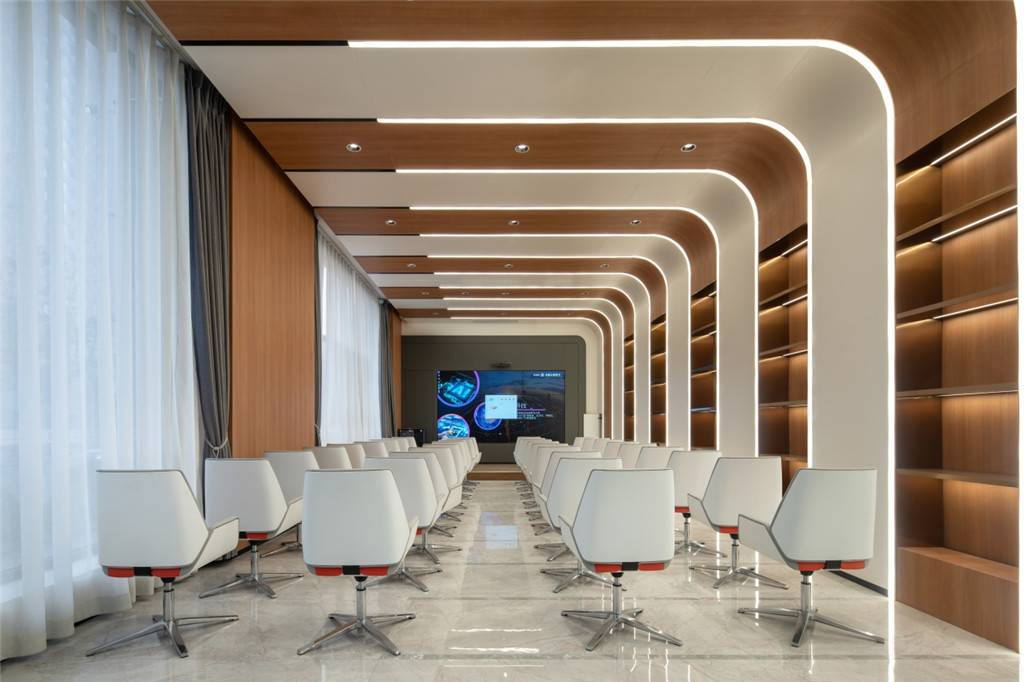 COPYRIGHT © 2021 Pivot Material All rights reserved.